Team which built Subjimandi.app
Written by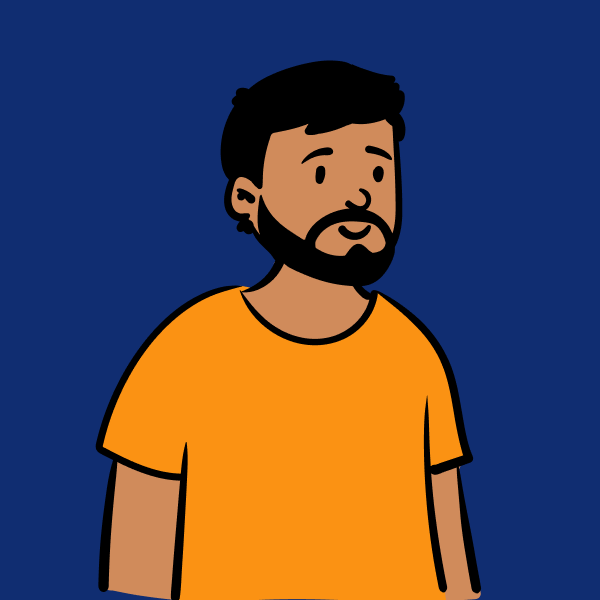 Vivek V.S
Our core team comprises of 12 people who work with other supervisors, transporters, labourers and service providers. Despite the size, we punched way above our comfort and gained tons (2.4K!) of insight in produce markets.
We were able to do that because of the people who joined our team. We are an early stage startup in the 0-1 phase of problem solving for the past 2 years. You could read more on why we didn't succeed in our previous post.
So, it is only reasonable that you be introduced to the team who are right now looking to find their next opportunity where they can contribute further.
You can reach out to them with the links that are provided along with their names. Their individual achievements can be found in their links but the overall contribution is what I would like to bring out in this post.
Overall Ethos
If there is one phrase that can define the spirit of the team "being scrappy but getting the job done" would do it.
Product
We have four folks working on a litany of products as we tried to build functional products for each of the stakeholders in the supply chain.
Vignesh, who is our person for all things design worked on each of these projects. You can see how he helped turn things for the better with the audit he did when he joined us. Part1 ; Part2
Namrata is our Backend developer who orchestrated an architecture to accommodate the multiple additions, deviations and edge cases that kept coming her way as we keep building our product suite.
We have both Meet and Siddhartha who joined us 5 months back to bolster our front end capabilities. We were able to digitise our day to day operations with them helping us ship the entire micro functionalities needed to build a digitally integrated Subjimandi.app.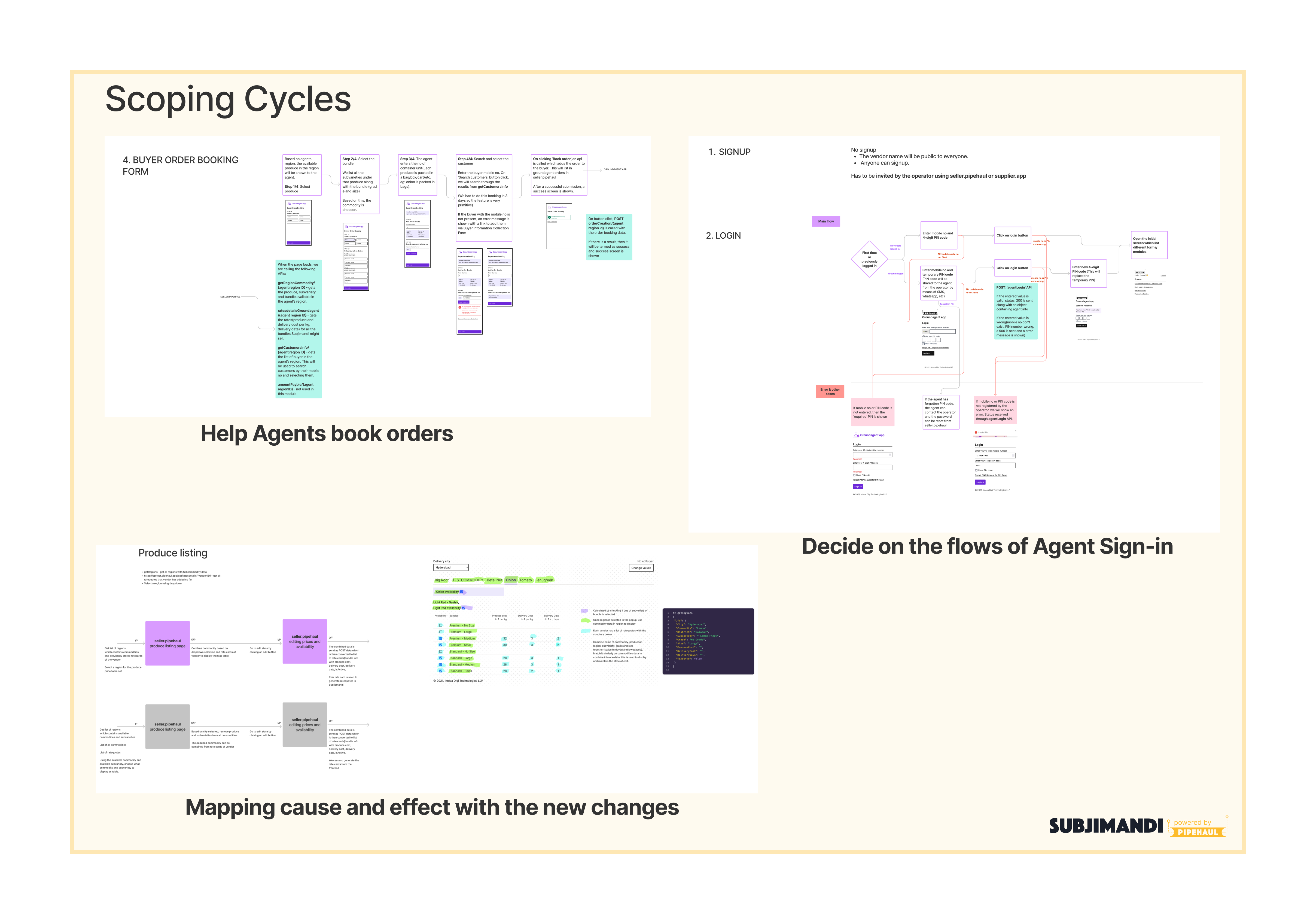 Produce Channel
Our Produce team is young, passionate and ambitious set of folks who took it upon themselves to implement the vision, "Build a new age produce marketplace".
Balkrishna and Rakesh are the seniors tasked with the responsibility of growing our trade. They were the ones who ensured we launched Hyderabad, Solapur, Nashik and Pune. Balkrishna worked on building the process knowledge on the procurement side and Rakesh led things at consumption region when it comes to buyer sales.
We have Vaishnavi, Puja ,Neha and Vishal who followed the ethos of persisting till we get it right. They were responsible for produce to trade regularly between 2 production and 3 consumption regions.
We are proud to build our produce team of equal gender representation. There is no reason that front line work is a male only job in agri-space and to anyone who still believes in such things, our team is one such examples of why it is not the case.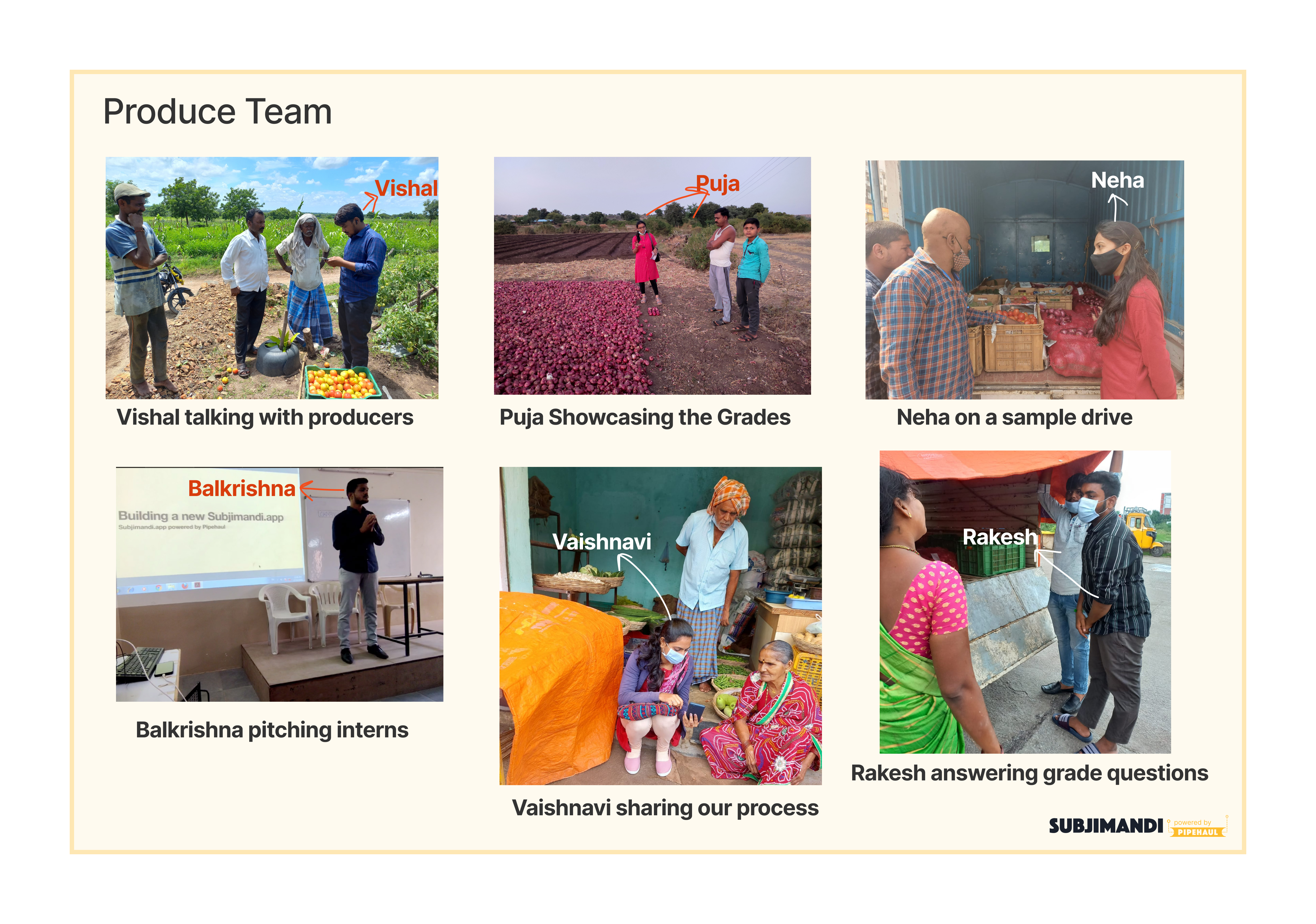 Pipehaul
Anvesh heads Pipehaul which handles all logistics of Subjimandi.app. He and his team on the ground solved innumerable challenges ranging from defining new workflows for produce logistics, convincing truckers to take a chance with us, building a rolodex of service providers that provided us options while operating in first mile, long-haul and last mile.
He also happens to be the person who delivers during the crunch situations. When things couldn't go any worse, Anvesh happens to be our last recourse to get us back on line.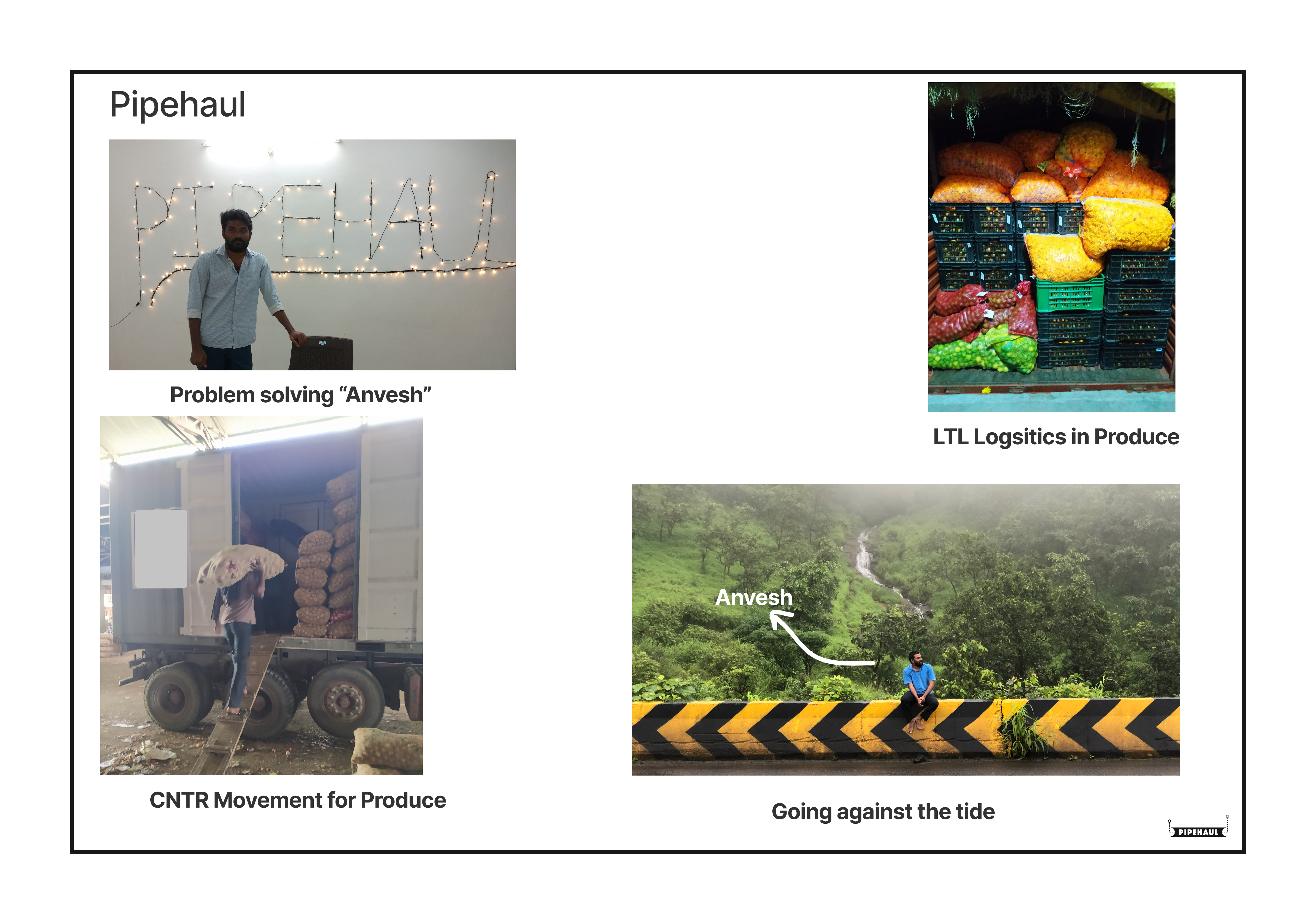 Admin and Alumni:
We have Arnab , who is our sole accounts executive. He managed all our accounts and also ensured compliances were done on time. He was our trusted aid when it comes to cash and oh boy we handled a lot of cash.
We have been at this for the past 2 years operationally and have had few alumni as well.
Sharavani, Ajendar , Akshay and Teja have all been part of this challenging journey of us trying to build a produce marketplace.
Some of the Memories:
On one occasion we had an attempted theft of a full consignment as our truck went missing and the whole team turned their detective skills on and found the lost consignment. We found it because when we bag, we also tag them to help identify their grade. Hit Balkrishna up if you want to know more about it.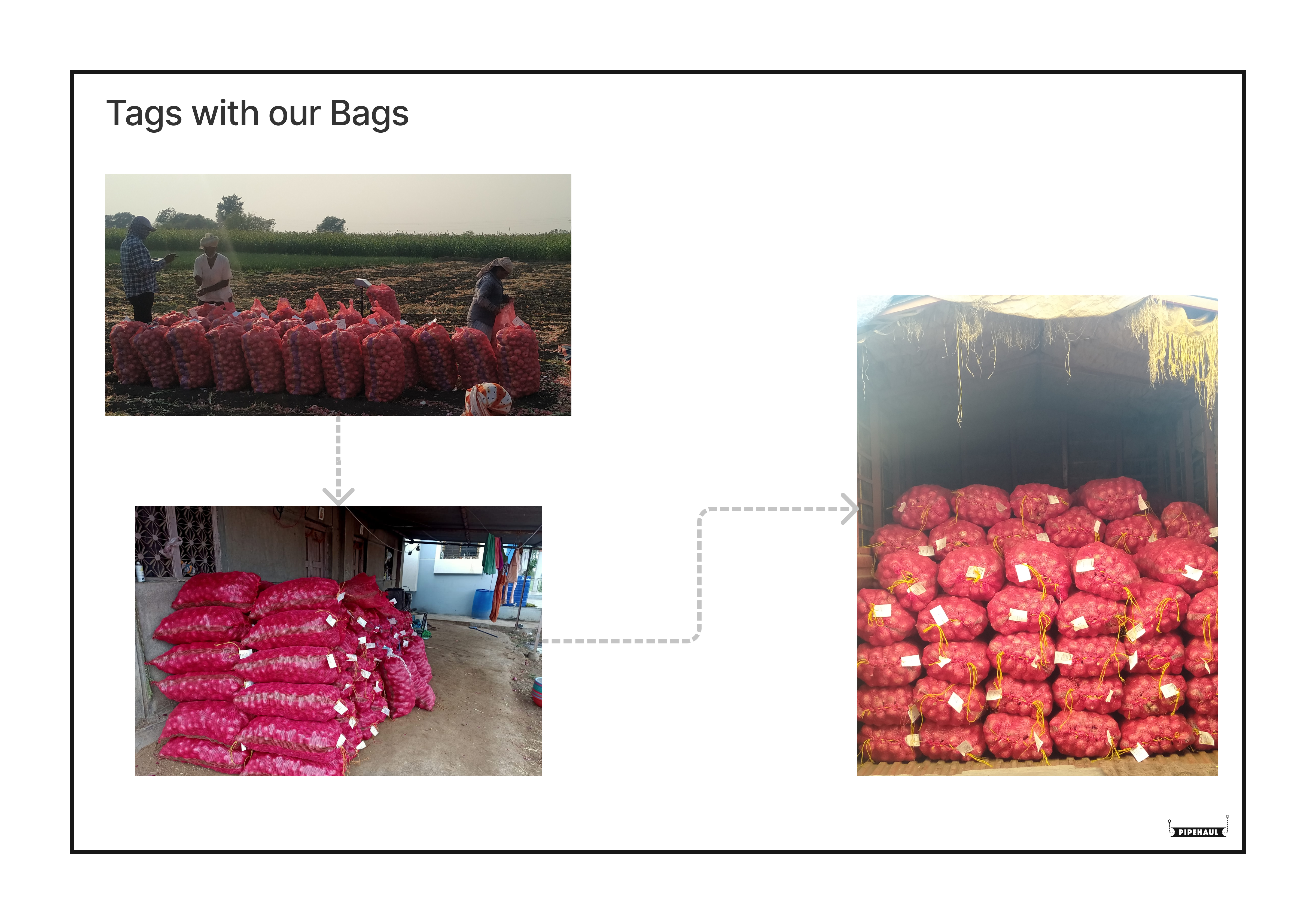 For every new produce we added. It was done when one of us spent processing it with the workers to understand the challenges of grading it. This happened with Onion, Tomato , Lemon and Gourds. You can see the grades and sizes of these produce at our standards page.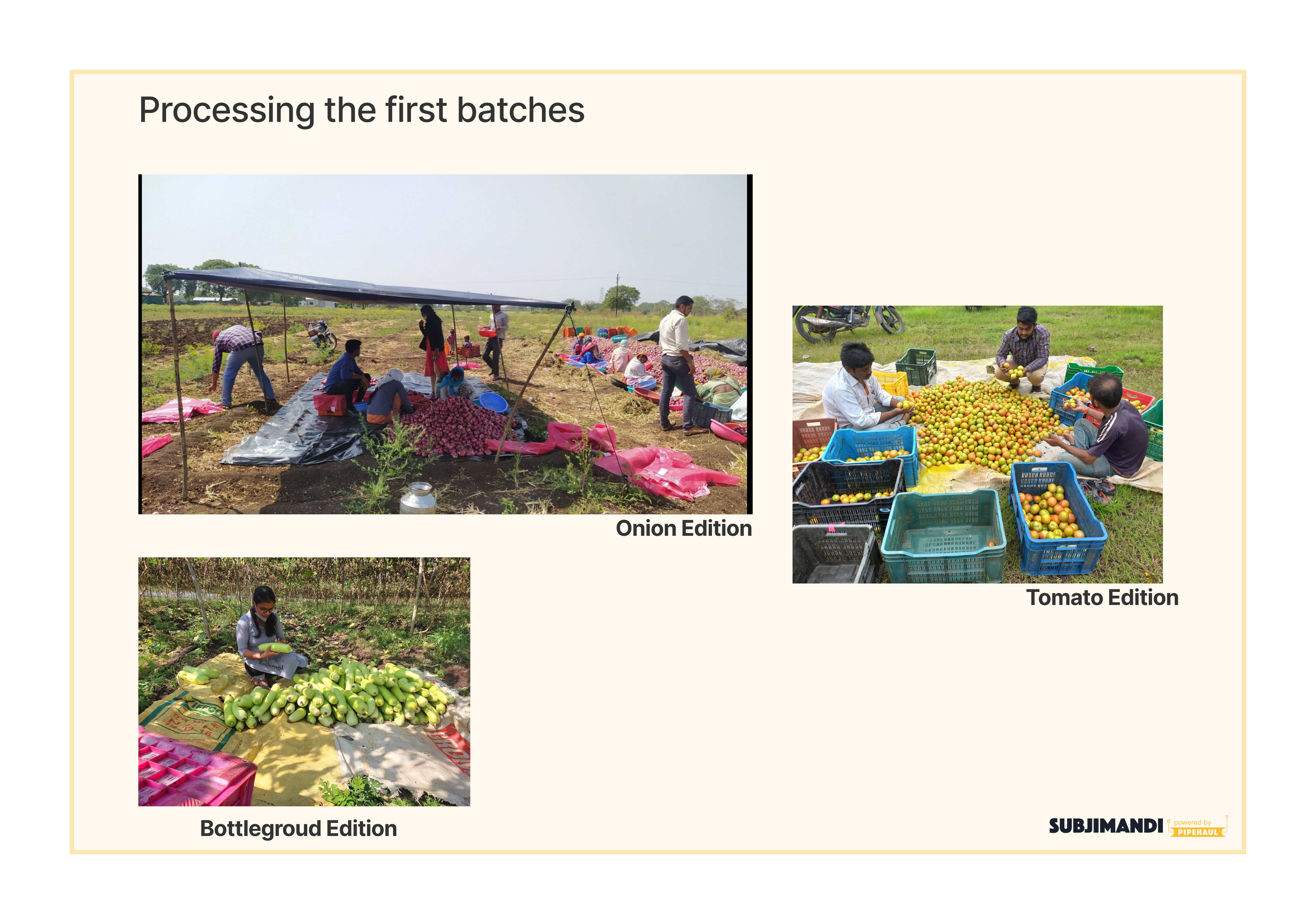 The entire product team was scoping out a cycle at 12:00 AM because that was the common time we were all working. We worked on independent schedules while communicating asynchronously through our tool of collaboration.
As i mentioned earlier, we were not scrappy for the sake of it but because each one of us took it upon themselves to get the job done without cutting corners.
I have been grateful for the team in allowing me to lead them and providing the necessary support to keep us growing until now. There is no Subjimandi.app without each of their contributions.Yours truly profile
Our folks are some of brightest minds looking to find their next opportunity. Hit them up if you want to work with them or share it to someone who should know about them.
Our journey would not be possible without mentioning the numerous Buyers, Producers and Logistics partner who realised the problem we are solving and supported our existence by trading through us.